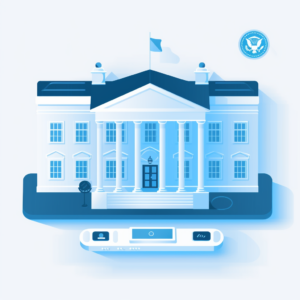 When the White House hosted its symposium on modernizing authentication earlier this week, our team was pleased to participate as thought leaders contributing our thoughts on the last 20 years of HSPD12 and Identity Management in the US Federal Government. This discussion marked a significant milestone as pioneers in simple, secure, user-friendly multifactor authentication.
Let's be candid – legacy systems relying on static passwords present major vulnerabilities. Equally problematic, fragmented identity management forces users to juggle countless logins, undermining security hygiene.
Over and over again, the largest organizations in the US Federal government choose UberEther and our cutting-edge approach to identity and access management. By intelligently combining strong authenticators with contextual data, we provide seamless authentication AND authorization of users' identities. Core to our mission of enhancing security while removing friction.
For agencies, integrating our FedRAMP-certified IAM Advantage platform for phishing-resistant multifactor authentication is far simpler than overhauling existing infrastructure. Our flexibility supports users across environments, with automation to improve adoption and eliminate poor integration patterns.
Better Together
As the Biden Administration works to strengthen our nation's cybersecurity strategy, our solution checks all the boxes across the zero trust identity pillar – continuous, non-disruptive verification, consolidated logins, and dynamic risk profiles.
We welcome the chance to collaborate with agencies as a vested partner. Of course, these authentication challenges are not unique to the government. Every digital-focused enterprise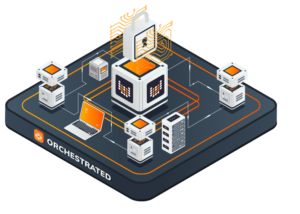 must address them. We applaud the White House for spurring an open dialogue to help bring this technology to all citizens and industries nationwide.
With concentrated efforts now focused on authentication, we are optimistic about rapid modernization. Working creatively across public and private sectors, we can make passwords obsolete and integrate seamless multifactor login experiences. This promises tremendous gains for cybersecurity and user experience.
We look forward to continued partnership with government and industry stakeholders to achieve shared security goals. Together, we can create a more secure digital world. We are proud to join the White House in building this future for everyone.
Let's Chat!
Want to find out more? Contact us, and we'll gladly show you why we're the government's trusted solution provider for Identity and Access Management.